May 5 2013 5:27PM GMT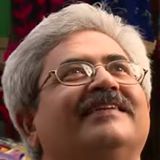 Profile: Jaideep Khanduja
This post came up on MAy 3, 2013 on MTV blog site regarding their offer to the game, technology and testing community staying in areas of Dallas/ Fort Worth. Techies/ Gamers /Testers to visit their Bethesda studios to play and test new and unreleased games. Purpose is to get real time feedback from these communities. People from Dallas/ Fort Worth can visit Bethesda's studios and try their hands on new games in the newly made Play Test Lab. This is a voluntary exercise and is open to all public.

The Bethesda's website provides some further information regarding the Play Tester Application. Volunteers who join for this exercise will be required to visit Bethesda Studio for 1-2 hours play test session after which they will have to provide their comments and feedback on their experience on quality aspects. Though this is not a paid task but still entitles participants to get some goodies including the games they liked in lieu of their time and feedback.


Gamers of any skill level – rookie, expert etc., can opt to join at Bethesda, but will have to qualify some criteria – like they should have more than 18 years of age. If the interested participant is working as a video game developer/ publisher/ tester/ reviewer; then he is not eligible to opt for this opportunity.