Nov 16 2017 9:23AM GMT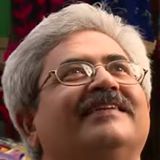 Profile: Jaideep Khanduja
Tags:
If you are in product development, you would be well aware that in addition to stability, scalability, and usability, security is the fourth pillar of functionality. These four components, in fact, have become an integral part of the basic functionality of any product, project, or service. Security has become so important because of most of the business data is shifting to the cloud. High exposure will definitely demand a higher amount of security. A product has to be stable. Role of quality control is prominent in this regard. A product under development or after development has to undergo all kind of quality control checks to ensure it is not going to fail easily. Similarly, any product that you launch in the market has to be scalable in most of the cases. Especially, for a business application, it has to cater to all kind of existing and future business needs.
Quality assurance has an altogether different role to play. It is the quality assurance that is responsible for evaluating and assessing quality assurance on a regular basis. Security is one of the critical features that QC ensures to test during product testing. But it is QA that has to ensure the process and methodology to adapt to ensure 100% testing and thus creating the fourth pillar of functionality as strong as possible. Not only that, QA is the agency to draft out what all security features are important for a particular kind of application. It can be or rather should be jointly done with information security experts in the organization. If you have global certifications like 17001 or ISAC, it makes your job easier.
The Fourth Pillar of Functionality Should be As Strong As The Other Three
But still, a constant watch on changing trends across the globe is important to understand for deployment the necessary ones depending on your organizational needs. Security, in fact, has become the basic need of an application. And that is all about the fourth pillar of functionality.