Sep 29 2010 6:25AM GMT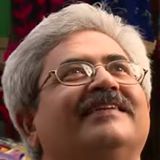 Profile: Jaideep Khanduja
Support or handholding phase starts in a project after the project is handed over to the customer for real-life business usage. The end users start exploring the strengths in the software by performing their respective functions on the product. During this exploration period they do encounter the weaknesses also hidden in the product. The actual experience of end users on the product results into a different set of issues related to product which mostly is not pointed out in any phase of testing.
At this point of time, since the production server is live and the business users are realizing the product's capabilities and shortfalls, besides running the application to draw out business expected results, the problems reported cannot be delayed for providing a solution.
The support executives have to understand the gravity of each call of the end users to make it a point that the issue reported need to be resolved within the agreed upon timeframe. Some issues reported might be irrelevant in the beginning due to the fresh interaction of user with application, but those can not be ignored.
The Support function schedule need to be fine tuned for optimization purposes keeping in mind the following points in mind:
1. Be objective
2. Define accountability for each member
3. Restrict deviation from schedule
4. Make unreasonable deviations penalized