May 30 2011 11:00AM GMT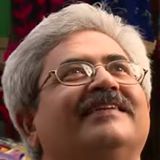 Profile: Jaideep Khanduja
Success of a project depends on many factors. To name a few would be Team composition, team size, project management methodology, benchmarking, optimization, time management, resource management, monitoring and so on. The list may go endless. Besides all mentioned above, some simple techniques that are easy to adopt and adhere to can change the life of a project manager or for that sake any of the team members who adopt these techniques.
1. Take Lead: Move forward to adopt a tougher task rather than waiting for someone else to grab it and hoping for a simpler task to come into your pocket. Sometimes reverse may happen. And moreover without moving forward you will never be able to bring yourself into limelight.
2. Grow Taller: With each problem and solution, grow your inner strength to handle such situations in a better way in future. Fighting with same situation again and again in same manner is not at all a wise decision. Find out a better solution every time you face a problem.
3. Learn From Mistakes: Who says I work and never make a mistake. Only one person can never make a mistake – who never works. Anyone who works has always a chance to make a mistake. Best thing is to keep learning from your mistakes. Failures and mistakes are the best teachers. Keep one thing intact in mind – never repeat a mistake.
4. Share Onus: You might be smart to handle any situation but in a team never try to take credit alone for any win. Do it only if you want to grow alone and keep all others in team as still as they are. A small piece of appreciation and motivation can do wonders. Try it and see miracles happening.