Jul 24 2009 10:00AM GMT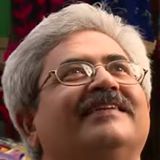 Profile: Jaideep Khanduja
Which Server: Where is the load testing intended to be performed? Is it the test server, production server or staging server where load testing is to be performed? If it is being performed on Production Server, it is ok. Otherwise if it is to be performed on test or staging server, be careful that it is as near to production server in terms of configuration and setup as possible. It may give wrong projections if there is a wide gap in environment which is to be used in real versus the environment on which the test is performed.
How many Tiers: It is very important to understand how many tier application is, on which the load testing is to be performed. The n-tier count should include the client also.
What Browsers: Be very clear and specific on defining what all browsers are meant to be used for running this application (if this is a web application). The browser and its version is very important to conduct the load testing as each browser behavior, architecture and performance varies. Even between the different versions of the same browser.
What Protocols: Whether this is a client server application, web based application or n-tier application – identifying what protocols you are using to run the application is very important.