Jun 3 2013 9:59PM GMT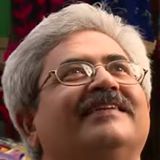 Profile: Jaideep Khanduja
Quality is the longest journey in any project whereas other teams board and leave the train on various stations. Quality team has various roles during this long journey. Each role has its own set of requirements and impact on overall health of the project. These various roles can also be termed as different dimensions of Quality Team. Different dimensions because each dimension is clearly differentiable from the other but each is equally important and essential.
Following are the four dimensions of Quality Team during the complete journey of a Project:
1. Analysis of Business Analysis: As soon as business analysis/ business requirements/ user requirements document comes into final shape, it should immediately fall into the lap of Quality team for clearly understanding and conceptualizing the whole scenario in their mind and start of building their business/ logic test cases in parallel to development.
2. Quality Testing: QC (unit testing) goes hand in hand during development but a regressive testing is required at the end of development and before handing it over to key users for UAT. This is where a testbed is prepared which must be as close to the live environment as possible. Versatile range of test cases, integrity testing, load etc. is all done here. More the test cases, much better, provided all are meaningful, and not merely for the sake of just lengthening of list.
3. UAT: Presence of Q Team at the time of UAT is very important. You just can't leave key users in isolation to perform UAT. Though it is very important to ensure the main driver here is end user and not QC team.
4. Go-Live: Mostly Quality team thinks their role get over once Testing is complete. But that is not true. Teams which agree to such kind of setup fail at large. Post deployment it is very important to notice the major bugs encountered during first six months and introspect why it could not happen during Testing Phase.