May 14 2011 8:22AM GMT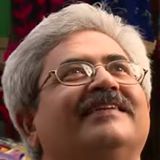 Profile: Jaideep Khanduja
What happens if a requirement wrongly understood during study phase gets resulted into a mess at a later stage. Minor gaps can always be fixed at any stage of the project. But a requirement if changes 180 degrees after it has been built in the software application and then if customer totally disagrees to accept it, it could lead to a disastrous situation for development team. It could also shatter the whole implementation plan and the overall project plan.
Negative impact on costs and teams is unavoidable in such situations. Though it is the whole project that requires QA/QC engagement but following areas would require QCs engagement most and these are the areas where they are ignored most.
1. Requirement Study: It is not important to have QC persons involved in requirement gathering process. But the moment requirements are finalized and documented well, a copy must go to QC department for them to do two things. One, understand requirements well and start preparing test plan/ test cases. Two, to check any loopholes, ambiguities or shortfalls in requirements or documentation.
2. Development: QC team is usually kep away from development team during development mainly because of three things. One, it is not QCs ball game right now, this court is only meant for developers. Two, what will QC team do to be here till the product is not ready; let product be ready to handover it to QC for testing. Three, the earlier QC is engaged in project, the more problems they will create. So better engage them for the least time.
3. Documentation: This area is usually not given to QC for examination and validation. As a critic they must check all documentation especially the manuals that have to be handed over to customer users.
4. Implementation: QC is not engaged during implementation and that becomes a major cause of project deterioration due to on-site customer requirements not being analyzed properly and admitted to be done thinking that this way will save time whereas this causes delays and problems.