Feb 15 2010 8:00AM GMT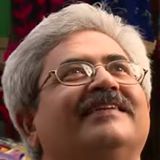 Profile: Jaideep Khanduja
There is no harm in owning the product (on behalf of the customer) by the project manager during the development phase, but keep some key points in mind while doing it:
1. Ensure the business requirement documents are well in place and are quite exhaustive in nature to pin down the minutest of the business process that is to be built in the product
2. The availability of business analyst to answer a query related to the customer business as there are chances to skip documenting (unknowingly) something related to business which is clear in the business analyst's mind but has not been documented clearly.
3. Be a 'proxy customer' in terms of clarity of business and processes so that you are able to guide your teams in the right directions.
4. Keep customer involved in the queries resolved and solutions proposed for the product as there should not be a gap between what you think as the right solution to a query and the actual solution what customer would have proposed. This is applicable for all business process and requirements issues.