Sep 30 2019 10:33PM GMT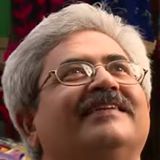 Profile: Jaideep Khanduja
Tags:
Forsa is a memory-based storage and virtualization system that has been created by Formulus Black. The solution is powered by latest in memory that is Intel's Optane DC persistent memory. All this runs on the Packet's cloud platform. That means the three giants in their respective fields Intel, Formulus Black, and Packet have jointly created an absolute solution for developers to test, validate, and optimize their data-intensive and real-time application workload on Forsta running with the best in the class memory on the cloud. This genius collaboration between the three to deliver persistent memory powered infrastructure solution to application developers across the globe is something ultimate for the developers. This is perhaps they have been craving for, for a long period to test, validate, and optimize data-intensive and real-time workloads on a proven system like this. The memory-based storage and virtualization solution is going to change the whole paradigm.
Today's developers and IT leaders are surrounded by data-intensive and latency-sensitive applications. Till now they didn't have a strong platform like Forsa to match their talent and business demand. The business applications today need to access limitless data. At the same time, while on one hand, data volumes for business are increasing exponentially, on the other hand, there is no time for business to spare a moment without having full access to the applications and data. The results are required in a jet speed. That is how the need arose and Venture-backed startup Formulus Black and Intel decided to collaborate to develop high-performance infrastructure solutions powered by persistent memory. Forsa is server-based software designed by Formulus Black that delivers Intel Optane DC Persistent Memory with improvised performance, availability, usability, and capacity. This is the first such kind of environment designed for developers.
Forsa
Intel Optane DC persistent memory has the power to enhance the performance of data-intensive applications relative to NAND based SSDs. How it does that is quite interesting to know. It shortens the traditional path of data between memory and peripheral storage. That's not all. Forsa works many steps ahead. It triggers the performance of Optance DC persistent memory through algorithms to optimize I/O between CPU and memory. In the nutshell, it performs some fantastic jobs like decreasing CPU usage, leveraging more TPS/IOPS, and lowering latency under maximum load conditions.
Jing Xie, Chief Operating Officer at Formulus Black says, "We believe Intel Optane is the leading persistent memory technology in the market today and we are excited to provide software that enhances its usability, performance, and TCO for private and hybrid cloud platforms like Packet. By combining our respective capabilities, we are making it easier for developers and IT leaders to adopt persistent memory solutions and supercharge the performance of databases, ERP systems, and custom-built data-intensive applications."
Optane DC persistent memory is tremendously powerful in comparison to traditional DDR4 DRAM. It has the capability of offering a higher system capacity at lower total cost/gigabyte. It also supports data persistence. What that means is that data can be stored in memory in a very cost-effective manner which then can be utilized for faster analytics processing and query performance as and when required. This enables it to perform and get results in a real-time environment so that business gets the best out of technology.
Forsa
Alper Ilkbahar, vice president of Non-volatile Memory and Storage Solutions at Intel says, "As Intel Optane DC Persistent Memory scales in the market, the industry is embracing the technology as truly transformational. The evolving software ecosystem using Optane DC persistent memory, such as Formulus Black's Forsa, will only accelerate the pace of innovation for developers and end-users."
Jacob Smith, Chief Marketing Officer and co-founder of Packet says, "Due to unmatched efficiency, the number of workloads that benefit from high-performance memory-based storage is expanding rapidly. The combination of Intel Optane and Formulus Black's Forsa is exactly what many of our most demanding users are looking for."
For a free trial of Forsa on Packet, please sign up at https://www.packet.com/about/formulus-black/