Mar 20 2019 8:36PM GMT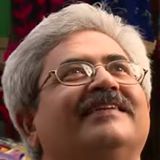 Profile: Jaideep Khanduja
Tags:
Formulus Black, a ventured startup, creates a new landmark in computing by changing the whole paradigm. It is something that is happening for the first time in the world. While so many giants might have been struggling with this idea and finding ways to give it a real shape, Formulus Black breaks the barrier and takes a leap in a true sense by harnessing the power of in-memory compute for all applications. That is going to be a great boon for large and medium enterprises. The product, ForsaOS breaks the barriers between memory and storage thus giving a revolutionary direction to computing. This is something phenomenal. And at the same time is very crucial for the technology guys working in enterprises to understand the whole ball game. Because only then an enterprise reaps the benefits of this power of in-memory compute.
In-memory compute not only enhances compute operations but saves humongous cost. This was in fact, a major issue being faced by all hardware and software giants to tackle in computing. With the launch of ForsaOS, Formulus Black not only addresses these major issues but also creates a new compute benchmark. ForsaOS is a complete Linux-based software stack that is designed precisely to run all applications in memory. This revolutionary technology brings a huge benefit in compute efficiency. This, in fact, results in a significant benefit in cost-effectiveness, processing speed, memory capacity, and data security with no changes in the application. Everything keeps happening as before with a heap of benefits in cost, speed, memory, and security. No sort of compression or encryption happens in this process. The software stack keeps data in persistent memory.
Formulus Black Launches ForsaOS
This is the first time in the world a technology is launched that keeps data completely safe against power loss. That is a great achievement. Wayne Rickard, Chief Strategy and Marketing Officer, Formulus Black says, "The challenge within the computing industry continues to be how to achieve the fastest speeds with the lowest latencies needed to satisfy increasing demands of the compute side of the equation while overcoming the expense and limited capacity issues from the memory side required to achieve it. We have designed ForsaOS to address these issues by amplifying the memory. Because CPU to memory is extremely fast while I/O to external storage peripherals is slow, we have developed a software solution that utilizes fast DRAM memory as storage while providing all the necessary management tools and features needed to increase effective memory capacity by up to 24x while improving processing speed as much as 450x.
For a demo or to get further details on it, you can visit here. Additional information on the company is available on their website.