Aug 30 2015 4:42PM GMT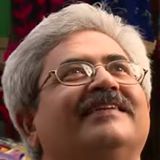 Profile: Jaideep Khanduja
Tags:
NASSCOM (The National Association of Software and Services Companies) is a not-for-profit organization in India. It is engaged in various technology-related activities and is a conglomerate of IIT (Indian Information Technology) and BPO (Business Process Outsourcing) Industry. It was established in 1988, almost 27 years back and since then it has taken many initiatives to facilitate the IT Industry in India. Among the recent initiatives of NASSCOM, the one that is the most prominent is the NPC Showcase. There are many important pointers to note down and take immediate action are as below:
The last date to apply for Product Showcase and first-ever Maker Faire in India is 31st August 2015.
NASSCOM Product Conclave (NPC) is an eagerly awaited event and it is bound to be more than just a conclave. It is a great opportunity to showcase your Product to the global audience present there. You need to get a spot well in advance in the NPC Product showcase event to ensure your presence there. The platform is a great opportunity to showcase the most innovative, talented and emerging software applications which can be previewed for the first time there during the event.
The nomination for showcasing your Product closes on 31st August 2015.
To apply, you can go here.
The Mini Maker Faire is happening for the first time in India for which NASSCOM tied up with Workbench. The Faire is a unique opportunity for Makers countrywide to showcase creativity, resourcefulness, unique approach, innovation, invention, and technology used.
There will be a bundle of interesting and engaging activities to keep the participants abreast of latest trends in tech startups. Overall there will be five summits including The Practitioners Day.
The industries participating will include – Healthcare, Funding, Investments, Big Data, Retail, Getting Global, Mobility, Banking, Desing, SaaS, Payment Gateways, Web Consumerism and more.
Growth Hacking sessions will showcase marketing skills, strategists, executioners, growth hacking experts.
There will be online marketing campaigns.
The design sessions will include UI, usability, user experience and what it needs to transform a product during its development.