Sep 17 2010 9:59AM GMT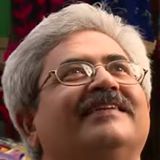 Profile: Jaideep Khanduja
There are two options to focus upon during your project. Either Focus on results without bothering on the activities going on during the different phases of your project. Or focus on the activities of your teams without bothering about the results.
When you focus only on activities, apparently it would appear that all will go well since you are examining each and every activity under a microscope. Any loophole or defect in a particular activity will immediately pop up with an alert for the team to seek improvement or enhancement in that process thereby yielding an expected and desired result. With an eye on each activity process and fielding improvements where required will optimize each activity resulting in expected results in the overall project.
When you focus only on results, each team is supposed to produce results without much bothering about the activities they perform or the process they adhere to. The timely results will speak out loudly about the right processes in place and right activities being performed. A successful achievement of results at each stage of the project will finally produce a thoroughly successful project at the end.
Certain points to ponder upon could be:
1. When we talk of first case where prime focus is only on the activities – Is it possible to find out a slack or defect in a process without looking at results? A minute monitoring of activity or process if yields the desired result will automatically fall in a category where not much attention is required to enhance it. But even if a minutely observed activity or process if does not produce desired results will definitely mean that there is something wrong in the process or the activity being performed and requires immediate attention.
2. If you just keep focusing on results and you keep getting useful results, you might not bother yourself or your team to look deeply into the process adopted or the activities performed. A continuous yield of good results will take away attention from the process or activity monitoring which could result into a hot lava increasing under a volcano. The volcano can burst anytime at a lager stage resulting into a disaster.
That means a middle path is required to be taken where an examination of process, activity and result go hand in hand. This middle path will be most suitable for a sustained fruitful result and for any form of short term and long term benefits in the project.