Sep 16 2009 12:00PM GMT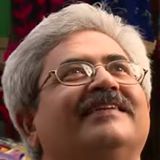 Profile: Jaideep Khanduja
A new project, a new product development – as a QC head how do you estimate your testing effort?
Well, some quick steps for this:
1. Customer requirements: Customer specifications or requirements captured at the time of initial study period would be a quick reference guide for estimating testing effort. One word of caution is that incomplete or non-documented requirements may lead to wrong estimations for both – development and testing.
2. Business Specifications: Like customer requirements, there are some business rules and specifications that are well defined by the customer representatives that need to be built in the software. Building test cases and performing tests will depend on such requirements and hence the estimation.
3. Testing Scope: What is the overall scope of testing? Performance, Load, Functional, or all will help you in estimating your testing effort, team size, and test plan
4. Development Plan: Development will definitely go in phases. Plan testing accordingly and estimate testing effort in that manner to accommodate parallel or phased testing so that all load of testing does not fall at the end of development phase.
5. Test team size: Testers availability will be major criteria in estimating your test effort.