Feb 5 2010 1:21PM GMT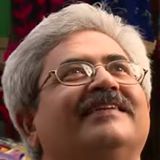 Profile: Jaideep Khanduja
1. Project Definition: Either don't define your project or define it in most ambiguous manner so that even if you read it again, you are not able to make anything out of it. Don't define Project Charter comprising of project vision, project objective, project scope and project deliverables. This way you will never come to know what is to be achieved. So How to achieve and when to achieve will never bother you except that your project risk will shoot up manifold. And that is what we intend to do here.
2. Project Plan: Once your project definition is prepared in most ambiguous manner, start preparing your project plan in such a manner that it never sees the light of the day.
3. Project Team: Comprise your project team with lousiest people in the organization and give them liberty to do whatever they want to do. Don't bother if they don't understand what this project is about since you even don't know this. Moreover if they come to know what this project is about, your task will increase. You will have to assign tasks to them and in turn your accountability will increase thereby decreasing the risk.
4. Project Risk Management: Do no risk identification, assessment, or risk mitigation plan even if you are able not to follow above steps.
5. Reward Scheme: Announce a reward scheme in your organization that whosoever will create risk for the project will be rewarded accordingly depending on the level of risk created. Motivate your employees, team members to contribute bigger and bigger risks to the project.
Though by following these steps you deserve the Highest Risk Creator Award but don't be so selfish. Let it go to someone else. Trying is no harm, maybe someone else in the team is more talented than you.