Jan 22 2012 5:17PM GMT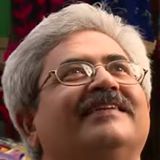 Profile: Jaideep Khanduja
There are ways to make a project successful and more number of ways to find out excuses for failures. There is no project that does not encompass of showstoppers, critical or serious issues. Most of the senior team members are always prepared to come across any unwanted or untoward issues arising of a project and finding out suitable measures to overcome them. The top most priority of core project team is to take care of such untoward incidents and ensure a proper mitigation of such risks.
There are ways to ensure a project go fail and gradually you can get accustomed to it where no extra effort shall be required to do so. The top few ways can be listed as below:
1. Overlook troubles and hiccups in a project and thus find no ways out to recover through them.
2. Make no plans and if someone else does that effort, never take it seriously. It is not mandatory to adhere to the timelines marked in the plan.
3. No plans will also ensure no monitoring, follow ups, alerts etc. thereby making your life smooth and hiccups free.
4. Don't rely on your people or processes to make it successful. Don't let your team be guided in right direction to make a project successful. Also ensure no good processes in place to take people in right direction.
5. Never give a priority to your customer. Lead your product's development in 180 degrees rather than in alignment of customer requirements.
There are more ways than mentioned above. It is not difficult for you to find out in real world.