Sep 23 2010 7:32AM GMT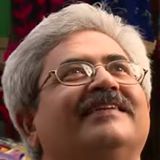 Profile: Jaideep Khanduja
A newly built Software application has to pass through one very interesting testing phase known as Usability Testing. This testing is more focused on finding non functional issues related to the application. The focus is more towards the end user who is going to use the application and not the management who is going to reap the benefits out of it. Ease and comfort, navigation, simple architecture, etc. are the relevant areas that are looked into while this testing.
The end user is the most suitable candidate for performing this testing. But if not available, then the developer or tester who perform this testing must put themselves first in the end user shoe before they start conducting the testing. The end user's overall experience of using each relevant screen and report are the major concerns. Overall the application may be quite strong but if it does not make end user comfortable regarding its usability, it is prone to win over the management.
The design of the application has to be fit in the end user's perspective for looking good as well as the professional touch in each of the screen and report. Five most crucial parameters in this aspect could be:
1. Intent of delivery: Try to fill in the gap between the end user's expectations and the actual delivery.
2. Navigation: This is the area which could give most delightful moments of satisfaction to the user or can kick back in shape of user's frustration.
3. Response Time: The application screen or report loading time should not go beyond user's perceptions. A user understands very well about the heavy data centric screen or report versus the lighter ones, and prepares himself accordingly for the output. The users have their own experience with the other legacy applications in use or certain applications they use in person.
4. Cleanliness/ Alignment: The screen should soothe the user rather than presenting him with a non friendly positioned data labels. A symmetrical alignment, non cluttered placement of all components of the screen should be well planned for designing purposes.
5. Nomenclature: Keep in mind what terms end users and customer business are most familiar with regarding the similar labels being used in the application. For example if you post a label "employee's card no." and the customer denote their employees in all business records as, say, "associates" then your label should be "associate's card no.".