Apr 29 2015 10:23PM GMT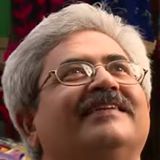 Profile: Jaideep Khanduja
Tags:
Leading a change management portfolio is not an easy task. There comes a lot of resistance from all corners the moment you announce a change or rather much before. The moment you declare a beginning of efforts for development or deployment of a change, the resistance starts popping in. This all creates a lot of distraction and could become a major cause of delays for your initiation, development, efforts and deployment. To handle it carefully you need to learn some tactics so that the whole gamut moves in a right direction in a very positive manner. This definitely can't happen if momentum is not synergized and the efforts are not synchronized.
To be a successful change manager, here are few suggestions that I gained from my own experience:
1. Change is universal phenomena and there is no life without change. This is the only constant of life and profession. Resistance to change mars your growth for sure.
2. When the change is significant stay focused on the change without going negative against individual inhibitions.
3. Show the broader picture of change in their own language to the relevant stakeholders to get a go ahead.
4. Keep it plain, short, simple and crisp without deviation from the main topic.
5. Take top management in confidence before approaching others.