Jul 22 2010 11:05AM GMT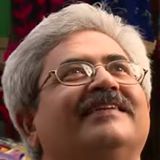 Profile: Jaideep Khanduja
1. Showstopper: Product manager always has the perception that the development team wants the progress of work whereas QC or testing team jams the progress. They even try to project in the way of showing development team sitting idle when the product is lying with testing team for finding out bugs in the product. It is reflected as if QC is not an enhancer but showstoppers.
2. Fault Finder: One of the reasons of not giving the product to QC for testing and emphasizing on an in-department testing is that QC or testing team is blamed for unnecessarily finding faults in the product just for the sake of highlighting the lacking in the product whereas it is claimed that the product is built perfectly and working fine.
3. Business Knowledge: One reason of bypassing QC team in Product development lifecycle is putting wrong perception in management's mind that the testers lack business knowledge. For that sake even sometimes wrong, incomplete or ambiguous business process documents are produced to testing team so that they are not able to understand business properly and the test report lack the crucial business process bug reporting.
4. Process: Excellent process even in place are not adhered to sometimes in wake of fake reasons of lack of time, customer pressure, more time required for development and so on thereby giving short time to test teams for testing the product.
5. Management: Management if do not balance development and quality team equally then the product or the organizations do fall in trouble at a later stage.