Aug 31 2015 10:55PM GMT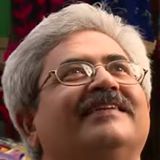 Profile: Jaideep Khanduja
Tags:
Following are the thought pointers for any business to move in the right direction when going digital whether in terms of business, business promotion or campaigns:
It is now evidently clear that the digital campaigns are having wider spectrum and larger audience.
: The barriers of geographies has been cut by the internet. Now two like-minded businesses, consumers, or mix can talk and interact.
Not only this, the digital campaigns are highly cost-effective too.
: Connecting digitally is much easier and cost effective.
It only takes a smart decision to decide on how to start a business campaign on digital platforms with a clear-cut strategy to scale up vertically and horizontally.
: Every business does not require similar strategy to start and scale-up.
A wrong start or move could lead to a disaster.
: A well-proven fact.
The same kind of disaster as above a business would be heading for if a wrong decision is taken in choosing a digital partner.
: Choosing a right partner having a right balance of knowledge of technology and business and on top of it a topping of common sense is a must.