Apr 29 2012 6:58PM GMT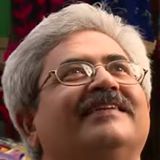 Profile: Jaideep Khanduja
For a tester it is important to be having a different frame of mind in terms of looking at the product from a different angle something uniquely apart from how others look at it. Usually testers have a third eye probably either developed on their own or is god gifted. With this third eye they are able to see the product the way it is to be looked at by the customer or the end user.
A Tester must forget certain things while testing a product if he is determined to produce or find out all of the 'critical bugs' hidden in the product so that it goes in a good shape to the customers. Five most important things to remember to forget while testing are:
1. Never underestimate your capabilities and different style of looking at a product
2. Never hide a bug from development team if it appears as a half bug to you. Half bug is something where you are not sure whether it is a bug or not. In any case of ambiguity or doubt in mind, just discuss the scenario with your peers, or superiors to conclude the things.
3. Cover the whole product but passing through each of the chunk. Your test cases have to work both at a broader level and micro level. The product sanity as a whole is as important as the functioning of each of its unit.
4. Deliver in time but without compromising with any of the situation.
5. Re-use test cases from your library where the repository keeps building up as a generic collection.