Apr 27 2011 10:52AM GMT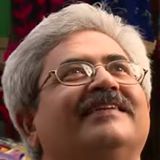 Profile: Jaideep Khanduja
A tester has to look at a product for testing purposes by getting into different modes (or rather I will say by being different avatars) to ensure his mission got completed successfully in terms of time, efforts and results. Though both – tester and developer work on same product but have different roles to play. Developer, on one hand is builder and admirer of his produce. Tester on the other hand has to ensure whatever was expected to produce has been produced as per the parameters decided. If both work on the basis of parameters then how come what a tester can see in that product is not known to developer or that gets ignored by developer. What differentiates between a tester and developer is the way they look at the product.
A tester needs to work on the product in a different way than developer so as to arrive at a conclusion (not arbitrarily but objectively) that the product meets desired standards and capabilities. How can he do it by being in the same frame of mind? He can't. To achieve that he has to get into different frames of mind as listed below:
Perception: Tester needs to perceive business scenario in which the product is desired to perform efficiently and perfectly.
Physical: Check your perception existing or getting satisfied in real by way of the software produced.
Intellectual: Check out the business benefits out of what is being desired and getting performed.
Exceptions: Don't forget to test out the exceptional business scenarios or cases that may be having a rarest of the chance to happen in real.
Customer: Think yourself as an end user to see if you really get satisfied by the way software appears, looks, feels, works, performs, gives output, etc. by logically covering its functioning, behaviour and aesthetics.