Jul 28 2009 10:00AM GMT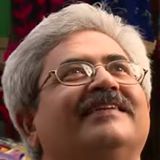 Profile: Jaideep Khanduja
1. Framework: What is the framework being used in the application? For example it may be .Net or J2EE or any other.
2. Servers: What all server services you are using to run/ use this application? What standard server applications are used for Presentation, Application and Database level? Some examples could be MS SQL Server, Oracle, Apache, Websphere, IIS etc.
3. Number of machines: Are these servers running on same machine or different machines. If different machines how many machines and what servers specfically on which machine.
4. Details of these machines: The details of the machines running all these server applications or server services. Details would include Operating System, Hardware configuation – like Hard disks, RAM, processors etc.
5. Access details: Last but not the least important point is how the users will be accessing the application – via LAN, through dial-up, through internet, through some specific port and third party tool etc.