Feb 26 2010 1:00PM GMT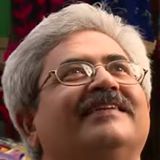 Profile: Jaideep Khanduja
A Project is nothing but a collection of tasks, milestones and activities. These are managed with the help of some standard methodology, process and procedure. In every stage of project we are supposed to perform some tasks, achieve certain milestones by the way of performing activities. The tasks for distribution purposes are broken down in sub tasks and sub-sub tasks (and further on…) to manage and monitor them in right manner. A set of tasks will make you achieve something considerable that can be termed as milestone.
The five stages of Done can be:
5. Done: This is the best stage for any task during any project phase. Satisfaction level and tempo of the teams concerned would be at the highest level.
4. Reasonably done: This is quite satisfactory though lesser than the above stage. This stage still carries a high level of the probability of it reaching the above stage unless it is stuck at some point where a solution is not feasible.
3. Partially done: This is No-win, No-lose stage. Team would not be happy at this stage but still would be having an urge to speed up the process to bring it to Done stage.
2. Minimally done: This will be an indicative of something serious happening in the team. The cause could be either lack of right people, right technology or right direction. The chances of death will be higher than life unless some miracle happens.
1. Not done: This is a dead situation already. An immediate introspection will be required to do a deep analysis to arrive at a conclusion that whether to try it once more or call it off.
Mind it that any task, milestone has no meaning unless it is bound with a timeline. The above situations have a meaning only when a task is associated with a timeplan.