Jul 6 2009 10:00AM GMT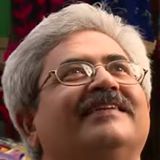 Profile: Jaideep Khanduja
A software tester evaluates software based on certain parameters. These parameters are set as per product, customer and organization requirements. Testing could be just of functional features or include load, performance and security. For any parameters a tester has to work as quality analyst to understand requirements, features and accordingly build test cases and perform test. This is the quality control part. On quality assurance front the quality team has to build standards for requirement freezing, planning, development, implementation and post implementation phases of a project.
A software tester at various stages of a project gets on to the job of a Quality Analyst by performing following tasks:
Analysis of customer requirements: The first and foremost analysis required is that of the customer requirements to ascertain if it is complete, detailed and free from any confusions, ambiguities or equivocalness. Any flaw in requirements will certainly lead to a big disaster at a later stage. Unclear requirements are not difficult to build, but are difficult to manage. Every requirement should be in black and white. Each line should be very clearly documented such there should be nothing hidden between the lines.
Analysis of Product Functionality: Requirements documented and product built has to go hand in hand. It should not happen that requirements and product speak differently even a single line. Usually while testing functionality of a product, tester forgets to refer to requirements documented, or asks developer about the functionality. The developer will certainly explain him the functionality he has built not what exactly has been mentioned in the requirements document. If this happens, it will certainly cause a big blast at implementation or acceptance stage.
Analysis of Product related documents: There are many documents prepared during the project. Some are meant for internal use, some are prepared for customer. All these documents need to be inspected thoroughly and neatly.
Analysis of test results: Test cases are built to perform tests resulting in bugs report or test results report. A thorough scan is must to ensure complete coverage and thorough testing. The report should be detailed in all respects in terms of clarity and coverage.
Analysis of Testing Process: The testing process once establishes need to be revisited again and again to improve further at every go. Once established does not mean it is ultimate and best. Improvement has always a scope howsoever best your process or product is.