Mar 7 2015 11:56AM GMT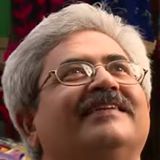 Profile: Jaideep Khanduja
Tags:
PMO or Project Management Office is basically a controlling and administrating agency for Project and Project Manager portfolios. Following are the roles of a PMO:
1. PMO is an institute in itself that provides the definition for various projects. It categorizes various kind of projects running within the organization for various set of customers or industry vertical pools. Every project, as we all know, can not be looked upon with one eye, cannot be run with one single methodology and can not adhere to one set of documentation required in various phases of a project in the project management lifecycle.
2. PMO ensures that all requirements related to customer and organizational legal aspects with respect to the projects are adhered to without fail.
3. PMO not only defines project methodologies but also reviews them from time to time to make appropriate changes as and when the time and technology demands.
4. Once the project methodologies are in place mapped with their respective project types, PMO has to ensure its adherence and monitor the exceptions closely.
5. Awareness, knowledge and changes happening in legal, legislative and compliance sections are also to be ensured by PMO. Once any changes happen, its timely incorporation and training is part of PMO's role.