May 17 2011 9:59AM GMT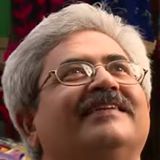 Profile: Jaideep Khanduja
A fight between customer and vendor related to requirement keeps going on till the project finish stages starting right from the requirement study phase. Whatsoever methodology or standards you adopt to capture customer requirements, there will always remain a gap between what customer said, what you assumed he said, what you understood and what you built.
But more important is the ways it is covered up by project manager in front of his management. Some of the most prominent reasons he gives to save his neck are:
1. Customer availability: A very common excuse used very frequently whenever there is a point of confusion over customer requirements or lack of information issue arises during a follow up or review meeting is lack of customer availability during the system study phase. Some more relevant excuses would be that the main person concerned about a business process was quite busy/ unavailable/ away and the person deputed in his place had not much knowledge.
2. Customer clarity of business: Same as mentioned in point above. There will be complaints about not getting the right person. The person who was assigned to interact did not have sufficient knowledge. The assigned person was quite new to organization and hence had not much of business knowledge.
3. Customer awareness about technology: Customer has demanded irrelevant things in the application without even knowing about technology and its limitations or power. Customer wants it do be done this way whereas it is quite easy and better to do it that way. These are some dispute points that keep bubbling up at later stages.
4. Customer expecting too much: We started the project with a limited scope but customer keeps adding irrelevant requirements now and then. Customer had initiated a business application but now he expects a full fledged work flow embedded in the application. May be customer would demand proactive/ intelligent part in the application with mobile alerts etc. which was never part of initial discussions.
5. Customer refusing to accept what he told earlier vis a vis what is being delivered: Reasons could be many but a good relationship maintained throughout can force customer to ignore small gaps in the delivery. The same small gaps may erupt as dangerous as Tsunami in case of no good relationships maintained.