Mar 3 2010 3:03PM GMT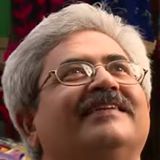 Profile: Jaideep Khanduja
For any software product development, the product can be managed in two manners by either giving the development and deployment charge to an internal product development manager or by hiring a product development consultant to manage an in-house team of developers. The same applies to the development of any product.
A parallel approach is adopted lately by many organizations by having the both. That means there will be a product development consultant and a development and delivery manager both working on the same product.
Why would that happen?
5. A consultant will never own the product or be responsible for the timely delivery. A product manager will have to do the both.
4. A consultant can be a front end for the customer featuring the highlights of the product or understanding their requirements for mapping and finding out the gap. The development manager can keep concentrating on product features and committed deliverables.
3. A consultant will be acting somewhat as a bigger umbrella over the smaller umbrella called product manager thereby giving double protection to the product and a shield to the product manager.
2. A product manager will focus on both – making the product feature rich/ stable and delivering on committed date whereas consultant will focus more on customer requirements enablement in the product and getting it done from the product manager.
1. The overall control of the development team will lie on the product manager. The responsibility of providing an extra edge of technology or feature will also lie on the consultant.