Jul 21 2010 12:10PM GMT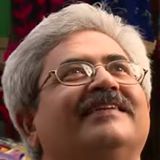 Profile: Jaideep Khanduja
1. Confidence: The confidence level at any stage of all team members, project manager, QC manager and all other stakeholders right from the beginning starts narrating the direction and overall health of the project. The clarity of requirements, goals, direction etc. all reflects through this handler.
2. Process: Ensure that right processes have been framed, adopted and adhered to in case you want to ensure success at each stage of the project. No process always carries a higher risk of failure that can be mitigated by a right process and methodology in place.
3. Quality: Quality has to be omnipresent throughout the project in all aspects not only in terms of the product or code but also in terms of people, process, methodology, communication, direction, documentation etc. Quality in any case is an asset for any project or organization. Organizations emphasizing more on quality aspect groom much faster compared to others.
4. Control: Control comes through measurement and analysis. Absence analysis and metrics never gives a right control and hence there is always a chance of deviation from the right direction. Control at all levels has to be there including a self-control factor in all team members up to the bottom level.
5. Morale: Keep your team's morale at the peak all the time. Ensure nothing unproductive work hits any of the members during the project. Keep boosting their tempo and focussed on getting fruitful results at all stages.