Mar 25 2010 10:24AM GMT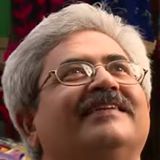 Profile: Jaideep Khanduja
1. One big mistake that a project manager makes is that testers are not treated as major stakeholders in the project.
2. Development team has a misconception of treating tester as someone policing and pinpointing loopholes in developer's area of expertise.
3. The test team is intentionally kept out of loop upto a certain stage of the project.
4. The knowledge transfer from development team to test team starts at a later stage and immediately they are told to start testing without providing them ample time either to absorb what they have understood about the customer business or to prepare test cases for complete coverage.
5. The bugs reported are not taken as seriously as they are reported – usually the bug closure priorities are set more on the basis of time required to fix a bug or the time left to release rather than the severity of the bug. Most of the project meetings are conducted without test team involved in it – and worst thing is that a lot about quality is discussed in such meetings.