Feb 24 2010 12:13PM GMT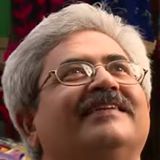 Profile: Jaideep Khanduja
You might be a project manager, senior management, customer management, customer project manager, quality manager, development manager, business manager. That makes you an active and responsible stakeholder in the project. Your role is not just to release or collect that piece of information at regular intervals; and dump it. If you do that, you will be the happiest person on this earth only till you are not caught doing it and are not dethroned. Your job and responsible position in the organization also will not allow you to just sit over it and focus on some other activities.
A running project is the prime objective of the organization and nothing can take priority over it. The main focal points about Project Information can be prescribed as:
5. Project information is very critical and important. Look from your perspective if it is completely satisfying your needs according to your job function. If it is claimed to be complete but insufficient for your respective role in the project – claim it, shout out, demand it.
4. Look at the project information as a critic. It might be ok for you for the time being but may be lacking some information that you will require at a later stage. Look at it at the point of valuable repository point of view.
3. Put yourself in every other stakeholder's shoe and examine the information that is being generated and delivered. Someone in your peer's section performing some other role might not able to examine it whereas based on your experience, learning, and knowledge – you might be able to help him to point out the missing piece.
2. Ensure that the information and its flow are following some standard methodology/ process. This is in respect to the frequency, timeliness and accuracy of the information.
1. Be an agent of your top management. Sometimes top management at both the ends might be involved in some other priority/ activity. Inform them appropriately about the green and red areas of the information to them and seek their guidance or give suggestion for some immediate actions if required in certain areas.