Jan 31 2013 9:12PM GMT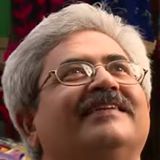 Profile: Jaideep Khanduja
Delays in projects do happen. Sometimes with reasons within control and sometime beyond control. A proactive approach, hence, is always preferred so as to avoid a big disaster at a later stage of project nearing completion. The later is the disaster, the higher is the impact. Severity or the risk increases with the increase in phases of a project.
Some interesting factors during product development that become a sure shot in delay of a project are:
1. Lack of understanding of customer requirement.
2. Lack of documentation of above and getting it vetted by customer before diving in the pool.
3. Lack of Planning, scheduling monitoring and controlling.
4. Lack of adjusting customer changes coming during the development.
5. Lack of documentation at various stages.