Jun 8 2009 10:00AM GMT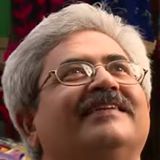 Profile: Jaideep Khanduja
Ideally, in a software project, for an offshore customer, the requirement gathering phase should be given an extra care to understand to a maximum extent so that the product developed and tested when ready for implementation at customer site requires no development. Practically, it is very difficult to achieve. The more it is left open to be handled at customer site, the higher is the chance of customer and vendor getting affected.
So that means the higher scope of development at customer site will change the team requirement and affect the overall project. Let us see what major factors will get affected and where could those lead the project to:
5. Money Factor: The most important factor is money. Any scope of development at customer site will need extra developers in the team besides the implementation functional leads. This will lead to an extra burden in terms of cost of technical staff not only in terms of developers but also testers.
4. Time Factor: Delay in project is inevitable in these circumstances when
requirements will be clearer at customer site at the time of implementation and
thus will change the overall implementation plan to accommodate development
and testing in between.
3. Quality Factor: Poor quality will be a major concern. Everyone knows you can not
take a bundle of testers at implementation site. That means limited testers will be
in under a tremendous pressure to release the product at the earliest and hence
may not justify with their job. This may lead to lot of holes in the pot –
intentionally left or unintentionally skipped.
2. Exuberance Factor: Enthusiasm, tempo, momentum, pace will all start
diminishing and in turn start creating frustration and dissatisfaction at both teams
level.
1. Product Factor: Product Failure, if not, then delays and unpolished product is
always visible on the platter under these circumstances.
All these factors, being inter-related will have recursive effect on each other thereby increasing each by manifold and everything may turn into a complete mess in place of a successful project.