Mar 21 2011 11:35AM GMT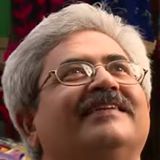 Profile: Jaideep Khanduja
Three major components that lie in people who build a strong product meeting business requirements and user's expectations could be termed as – business knowledge, product knowledge and quality sense.
Quality as such is a subjective term unless you define it, measure it, drive it, sustain it and improve it. Let us see what all this means in simple terms:
Define it: Defining of your quality is as important as defining your project. This primarily should cover your broad vision of quality parameters defined for project, process of monitoring and measurement and course of actions in case of deviations fro set parameters.
Measure it: Defining is very easy though not simple but adherence or sustained adherence is difficult. Adhering to what is decided is painful though not for everyone in the loop. Without adherence there can be no monitoring and measuring. What was decided, what is happening in actual, how vast is deviation, what is the root cause of deviation and how to ensure that the same causes do not occur again to create deviations.
Drive it: Defining and measuring for one time is easier as compared to having a clear cut drive in the whole group or organization towards common goals related to quality approach. Unless and until things go into the blood of each and every individual, quality can be achieved on the basis of few.
Sustain it: People come and go, get shuffled in various groups, advance in career with change in responsibilities and perspectives; but quality drive is something that needs to be sustained as a culture in the organization. It is not time bound or limited to certain set of people of projects. It is an organizational goal that needs to be driven, groomed and flourished to a level where difficult things seem simpler to everyone.
Improve it: Nothing is ultimate, supreme, and best in this world. There is always a scope of improvement and excelling in any process of the organization. A regular monitoring, metrics, follow up and analysis process provides ample scope of improvement if taken seriously.