Jan 31 2019 6:58PM GMT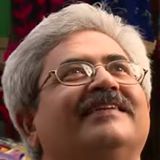 Profile: Jaideep Khanduja
Tags:
This is the concluding post on our discussion with Barry Phillips, CMO, Maxta Inc. The first post is Software Model Versus Appliance Model – Which Business Model? In the second post, he tells how Inflexible Architecture Will Create Much Bigger Issues For IT. In the third post, that is the previous post, he elaborates the first two essential passing criteria of a hyperconvergence software. Let us conclude the series with the rest of the three important parameters.
3. How easy or difficult it is for IT of an organization to add capacity within the server?
Barry asks – "Can you add capacity within the server? The only way to add capacity with an appliance vendor is by adding another appliance. Even though some vendors offer a storage-only node, the step-up cost of another "pizza box" isn't trivial. With true hyperconvergence software, enables you can add capacity to an existing server by adding drives to open slots, swapping in higher capacity drives, or by adding servers. If you can only add capacity by adding nodes, you have a fake software model."
True Hyperconvergence Software
4. Licensing:
Barry says, "Are you being forced into the same appliance software licensing model or do you have a choice? Hyperconverged appliances tie the software license to the appliance, so when you refresh your hardware you get the privilege of repurchasing the software. This is a "term license," which means you get to buy the software over and over again, and it's the only option you have in a fake software model. While many software companies are starting to offer term licenses to provide subscription-like pricing, nearly all software companies still offer a perpetual license that you own forever. You should have a choice of perpetual or term licensing. Do you like the thought of owning the software for life, but don't want to pay for it all upfront? Just lease the software from any number of leasing companies. It gives you the best of both worlds.
5. Memory and CPU Resources:
Barry concludes – "Can you add more memory and CPU resources? Just like adding storage capacity, you should be able to add additional memory or compute whether inside an existing server or by adding a compute-only server. A true hyperconvergence software model scales storage independent of compute. A fake hyperconvergence software model operates the same way as the appliance model."