Mar 19 2010 12:07PM GMT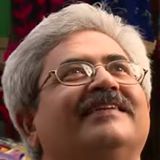 Profile: Jaideep Khanduja
1. During all the project management phases, each process should be clearly having operational key indicator metrics to measure the health of the project at any stage.
2. Approvals, decisions, milestones, tasks, micro tasks should not become a hurdle for the project.
3. People driven project has less chances of growth as compared to a process driven project.
4. Pace, growth, acclamation, business and revenue can be achieved with the help of benchmarks, standards, methodology, procedures, reporting etc. on one hand and engagement, personal growth, commitment, employee delight etc. on other hand.
5. People are not bad – neither those who are part of management nor those working below. It is the process and procedure of management that makes the difference.