Jan 31 2013 9:02PM GMT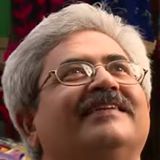 Profile: Jaideep Khanduja
Testing is a more serious job than coding. If there is a flaw in coding, tester is there to take care of it but there remains a flaw in your testing it is the customer that is going to shave off your head that too sometimes in a very bad manner depending on the severity of bugs or loopholes left in the product, bypassed by testing team and handed over to the customer.
Some basic things to avoid this which a tester can do are:
1. Run thoroughly through customer requirement. A small glitch/ ambiguity/ shortfall in CRD (customer requirement document) must of voiced in loudest of the tone so as to get clearest of the clarity. A careless bypass here might create a huge blunder at a later stage sometimes destroying the whole empire.
2. Strong in Querying gives you an extra edge otherwise for small queries you will have to depend on your programmers and that way they may try to misguide you in getting their coding passed falsely knowing your technical weakness.
3. Build your test cases looking at the product in a broader manner. Don't hesitate to build thousands of test cases if there is a demand for that and an exhaustive testing is the requirement.
4. Perform testing on the product with two perspectives in mind – One, be as critical (constructively) as possible to drill down the minutest of the bug in coding; Two, Become customer while testing.
5. Report is as important as testing. If testing is done properly and that does not reflect in report – testing may go waste. Report has to be clear, crisp and simple.