Jul 22 2009 10:00AM GMT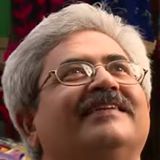 Profile: Jaideep Khanduja
A love for music – if you can move to music, you can dance: Same applies to testing also. If you have love for testing, and you can move to its music, you can be a good tester.
A sense of rhythm: If you understand the product well and move along well, in a right rhythm, you win the game.
Willingness to give it a go: A true willingness is a must for a tester to be successful.
A bit of natural ability doesn't go astray: Don't forget that anybody can not be a good tester. There is a natural ability that gives you an extra edge than others to be a good tester. Only you need is to catch this ability in you and keep polishing it.
Work hard enough: Hours of hard work and dedication is a must to be a good tester.