Jun 3 2010 11:22AM GMT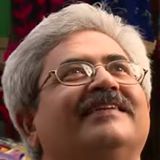 Profile: Jaideep Khanduja
Non Standard processes are prone to risk. So is the service. Service is more based on the people than the deliverables. Even the set standards will vary the level of sam service being delivered by different set of persons. Product is easy to judege in regard to quality. It is instantly demonstrable also in case of a product with the help of measurable parameters of testing.
In service it is difficult to set or establish process standards. Even if they are set, if is difficult to measure them to instantly declare if the service is of high quality, or low quality. With the same quality of service it is not possible to make each customer satisfied. The level of satisfaction will depend on lot of non-measurable parameters.
To outsource a vendor for a specific service, there has to be a checklist with parameters defined to ensure the right selection of vendor for that service. The selection cannot merely be based on gut feeling or the verbal commitments of the vendor. Some of the important parameters for selecting a vendor for a service could be:
1. Market Reputation: Check with the existing customers of your prospective vendor about their experience and satisfaction level. Select these customers with a right mix of old and new ones. Both types will have a different set of pros and cons stories to tell you. Also be careful in selecting those customers who are availing similar sort of service from the vendor what you are planning to outsource for.

2. Customer's Turnover: Check out the vendor's record (though he will not be easily disclosing it) how many customers have left him during last three years and try finding out the reasons for it.

3. Certifications: There are world class certifications available these days geographically everywhere. Checkout the relevant certifications your prospective vendor has obtained. Check out how old are these certifications, have all recertifications been done, when was the last audit done and see the audit report to find out the observations or non conformitites pointed out by the auditors. Also check out the reputation of the auditing agency.

4. Employee Turnover: Check out his employee turnover. Beware to outsource him for a service if his employee turnover is high.

5. Growth: Check out the financials to find out the rate of growth. If growth is turbulent or incosnsitent, it could be a point of worry. A consistent or atleast sustained growth is good.