Jan 15 2012 3:35PM GMT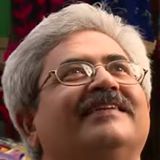 Profile: Jaideep Khanduja
This is in continuation from previous post…
3. Test Cases: Never underestimate product's capabilities, customer's expectations and development team's performance. Besides all good factors, there are always chances of things going weird, not because someone intentionally wants it to happen but due to any kind of ignorance, miscommunication or misunderstanding. Build all kind of test cases to cover up the product testing completely.
4. Perform Testing as Prayer: Don't keep a difference between the product testing that you perform and the prayer done for the supreme power. With a great amount of clarity in mind and set goals of delivering the best to customer, there are least chances of getting things going wrong.
5. No Gap with Development Team: Ensure that whatever you are doing is for the improvement of organization and not for the purpose of pinpointing anybody's mistakes. Same should happen with the development team too. It must be very clear to them that test team is not there to point out their lack of knowledge but to find out leakages in the product so that there are no eruption of volcanoes at a later stage thereby causing higher amount of damages.
There are many more important factors that are required to be kept in mind but if above 5 points are well adhered to, probably the chances of winning the battle are higher.