Jan 15 2012 3:29PM GMT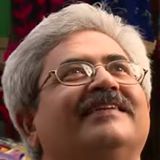 Profile: Jaideep Khanduja
Test team has an important role to play which leads to project success. It is said that the time required for development and testing should never be compromised. A small amount of ignorance at any of these two stages may lead to a big disaster at a later stage. This does not mean that all other stages are of lesser significance.
Although a significant amount of attention is given at all stages of the project but test team need to adhere to some important points which should not be overlooked or compromised in any case. Those important points can be listed as below:
1. Start with open and fresh mind: Every project has its own merits and demerits. It is good to carry on with the good deeds done during that previous project that made it a grand success but move on with a mission of overcoming the mistakes done during the last project that caused certain delays or hiccups. There has to be no regrets about any failures in the past and equally important is to forget any ill feelings about any of the team mates if project is desired to move smoothly and strongly.
2. Focus intensely on customer requirements: Don't hesitate in performing a post mortem of each and every clause mentioned in the customer requirements document. Ensure that the document is well in place, complete in all respects, has been signed off by all respective and responsible representatives and is well documented in a manner that it is not going to create any kind of confusion among development and test teams.
—– to be continued/-