Jun 5 2009 10:00AM GMT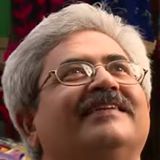 Profile: Jaideep Khanduja
The Post implementation review is usually filled collectively by customer project team and signed by the project sponsor, who is usually one of the senior members of management. This form is to be submitted back to vendor (after filling) to serve the purpose of – sharing experience, product evaluation in live scenario, user's satisfaction, assessment of management itself in understanding the goals assumed or perceived versus the actual goals achieved. The components of this review and WHAT, WHY and WHEN have already been discussed in earlier posts.
Let us now understand – what are the guidelines for management (customer), project team and key users for filling in the Post Implementation Review:
This is not a sports match: The project should not be taken as a sport match where one has to be declared winner and the other loser. In a software project either both teams win or lose. So intention of the review should be taken in right spirit and with right approach.
Be Courteous: Don't be too blunt while filling in the replies. It could hurt the sentiments of vendor. After all if something has gone wrong, it needs to be analysed and resolved rather than throwing stones at each other. Remember that someone had made a choice at your end for this product and that is why it is here. On the other hand if all has gone well, be generous in praising.
Don't be a critic: Don't analyse this product with a critic's eye. Your goal while selecting this product was that you had a trust in the vendor and this product. Evaluate more on the basis of your key user's confidence, satisfaction, results, improvements, and product strengths.
Be Transparent: It is good to be courteous, non-critical and not-blunt. But don't shy away in exposing any weaknesses in the product, the methodology adopted, trainings imparted, or vendor's team efficiencies. Strike the right ball in right hole at right time. After all it is learning for both the vendor and customer that is helping in product and people maturity.
Ask for more: If you are happy with the vendor, don't hesitate in asking for more features or functionality (may be as a bonus, if you are able to pamper the vendor enough!)