Apr 28 2013 9:54PM GMT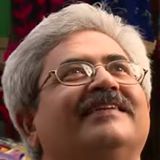 Profile: Jaideep Khanduja
Lot of software are launched on regular basis. Mostly these days you will find web based, cloud apps more in the making. At times some software get launched without much hype and propaganda and otherwise many software are launched with lot of advertising, hype creation and propaganda. Why many software falling in both above categories fail in first go, largely to such an extent that they vanish totally from the scenario. Others do vanish for a while, get repaired, replenished, revamped so as to provide a better solution and then emerge in the scenario back to cater to their respective audience.
Why these software fail just after launch indicate towards many factors, some of which can be listed as below:
1. Product not meeting customer expectations: If a product does not deliver what perception it creates in customer's mind, it is bound to fail.
2. Product introduction is not comprehensively delivered along with the product launch: If a product launch is not accompanied with a complete set of specifications on what is it bound to deliver, what are the basic requirements to run it, what inputs it requires and what outputs it is capable to deliver along with what platform and what all integrations are possible.
3. Market study not done appropriately: A software produced in isolation without proper study of market would not be able to get appropriate amount of target audience.
4. Uncleared bugs: If product has not been tested well in terms of exploratory, exhaustive testing thereby leaving lot of leakages.
5. Compliance: If the product requires some regulatory compliance and it has not been built, the product is bound to fall flat.