May 1 2015 4:01PM GMT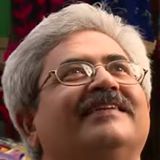 Profile: Jaideep Khanduja
Tags:
A very interesting question I found on the forum asking what would be some of the emerging trends in information technology this year. Instantly following emerging trends popped up in my mind as listed below:
1. Cloud:
Technology and cloud are bound to become synonyms soon. In fact, for some, it already is. The concept of own data centers and larger teams to manage it, and, on-premise hosting of business applications is going to diffuse. As per the multiple research papers and reports on the subject an organization can save forty percent of it technology cost by abandoning both and moving to the cloud. Setting or maintaining own data centers is a diminishing concept and the organizations that don't understand it will suffer the heat. Disaster recovery is a piece of demand from the cloud partner rather than fighting for it on your own.
2. Network Availability:
Moving your business applications on the cloud required a hundred percent availability of internet and network. You need to think of network optimization tools, network performance tools and a backup of your primary internet service provider. End users in no case would be ready to listen to any kind of lousy excuses.
3. Network Security:
With increased demand of external world connectivity you need to be doubly secured for infringements in your network. Any suspicious attack not only presents a big threat to your business data but also is prone to slow down your network. You need to ensure high-level security during data flow through the internal and external pipes.
4. Mobility:
People don't like to be static and stuck to their seats for long. It does not increase productivity. Productivity is hampered nowadays if the business is not available while the person is on the move. Mobility is the demand of the day. You need to provide business solutions on mobile devices working free flow and hassle free.
5. Managing Heterogeneity:
Handling multi-OS devices is not a simple task. With an inclusion of the different type of mobile devices on official grounds need to look at the security aspect from a different angle. Equip your organization accordingly as the onus lies on you. And then there is BYOD that is an entirely different animal to handle.
The paradigm is shifting faster for CIOs and CTOs faster than anticipated thereby demanding a high level of transformation at individual, team and organization levels.