Apr 17 2013 7:28AM GMT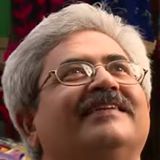 Profile: Jaideep Khanduja
A project and its project manager are supposed to be most closely knit entities. Bonding between the two has to be strongest as compared to any other bonding existing among various teams or stakeholders engaged in a project. There are certain weakening factors that would force project manager to drift away from various projects he or she is managing and that could lead to a big disaster. most affected entity would be project manager, if such disconnects exist because it is project manager who can ensure their non existence.
Five major disconnects in that regard are:
Joint Pain: Organizational requirements, customer requirements, stakeholders concerns, teams' issues have all to be in the agenda of project manager. Any pain areas related to these entities can't differ from project manager's pains. A one to one alignment is very important, else the two boats will be sailing in different directions with two different kind of missions which shall lead to a big disaster.
Reporting: Incomplete reporting, wrong reporting, or delayed reporting; are all deadly weapons, that are absolutely enough to kill any project and ultimately the project manager's growth and career.
Timelines: Timely delivery of report is critical to drive any project. A ship is sinking, and if control tower is not reported about it with complete details will lead to vanishing of ship under deep waters with no traces left.
Self Tracker: It is important for a project manager to maintain a tracker for his own tasks to overcome all above mentioned hiccups.
Escalation: Escalation to next level is very important for anything going out of control so as to align all stakeholders and plan collectively for this risk mitigation in a best possible way.