Sep 24 2013 9:31PM GMT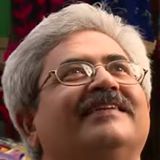 Profile: Jaideep Khanduja
Generally three key factors are considered to work out on future of any running or starting project and those are – Cost, Time and Quality. It is assumed that if these three factors are monitored closely throughout the project lifecycle, a project manager can easily predict the future of a project. In real life practice and especially for large sized projects these three dimensions do not suffice the process of proper analysis for the purpose. There is a fourth dimension that needs to be added to it and that is 'scope'. This is an entity that can contribute to a large extent in shambling your targets of cost, time and quality.
Scope is something that needs to be finalized and controlled throughout the project. It does not mean that you are not entitled to change scope during a project. Of course if there is a change in business scenario of the customer and that required a change in logic or flow of the system, scope chance can't be entertained. There is a fifth dimension that is a complex one to handle almost to the same extent as that of 'scope' that impacts heavily on progress and success of a project as per desired pace and that can be termed as 'team'. Team size/ composition is one sub dimension of the dimension titled as 'team' and another sub dimension to this is team members turnover.
We all are aware that in current days tight conditions we can't have backup for each member but definitely project manager need to have a concrete alternatives in mind so as to have a quick remedial action if any of the dimension in going to impact on project's projected timelines.