Feb 17 2010 7:00AM GMT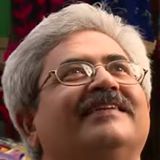 Profile: Jaideep Khanduja
As we know a risk to a product is connected to the risk to the management or organization using that product. The higher the damage involved with the risk the higher is the mitigation procedure required as a countermeasure. The reputation damage of the product not only affects the company using it but it affects highly to the company who has designed the product. There is one case when the high reputation risk occurrence will affect only the customer using that product and not the company who has produced that product – and that is the case when product is perfectly designed ok but has been used wrongly (or misused) by the end users of the customer organization.

The reputation risks causing damage to the reputation of the customer can be classified in following categories:
1. Non-significant Damage – Non signification or very minute risks will not cause any impact to the usage of product neither to the reputation of the product of customer. But when these non-significant risks start occurring in a higher volume the irritation to the user turns to a significant size.
2. Minor Damage – These types of risks cause minor reputation damage to the product. These could be divided in two categories. Either some non significant risks start occurring in a high volume or some significant risks start happening.
3. Moderate Damage – These risks are better to be identified in advance and must be handled accordingly. The moderate risk in the product will be prone to cause moderate amount of damage to the company using the product.
4. Severe Damage – These category of risks if identified already in advance and have not been mitigated, are like mini bombs existing in the product. The product owner releasing the product with such risks or the organization using the product knowing it has such risks are not doing the right thing. Only case where such risks existing in the product but not causing any damage is if they do not occur at all. Or if their chances of occurrence are too small, then the chances of damage also become negligible. But that is rare since the risk lying in this category has significant amount of occurrence.
5. Deadly Damage – Something occurring and causing such a high impact to the organization that its survival or existence becomes an issue.
Any risk that has been perceived already becomes the part of risk management document where its mitigation plan is already must be existing.