Jan 24 2012 5:32PM GMT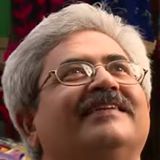 Profile: Jaideep Khanduja
PMO comprises of the core members of project management responsible to drive project in right direction under all kind of opposing situations. It is responsibility of PMO to ensure that project has to meet all milestones in project timeframe so as to reach to its final destination of success. Any risks arising during project lifecycle need to be understood well in advance by PMO with an immediate course of action to mitigate those risks so that the project does not deviate from its path of success.
Still there are many mistakes done by PMO that lead a project in wrong directions resulting into a big disaster. Some of those serious mistakes could be:
1. Start with a big bang and then lose the track: A high noise is created to start the project but it is so loud that the actual essence of project gets lost.
2. High Speed but without real sense of directions: There is high level of meetings and plans but all teams working 180 degrees to each other. What it means is that there could be some alignment in some teams among various present in the project but overall resultant comes out to be negative.
3. Rewards: Give big rewards to team/ members for smaller achievements thereby creating a big amount of disharmony among team members overlooked for serious achievements and hence a downgrade in momentum and tempo.
4. Respect Customer: Respect customer blindfolded, so much so, that unreal demands are accepted.
5. No Controls and Checks: There might be some there on papers but not in reality, hence creating a big chaos.