May 28 2010 8:20AM GMT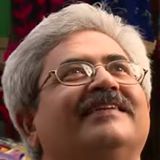 Profile: Jaideep Khanduja
In a normal scenario testing of a product is done within the organization by the quality/ test team members. Lately as cloud computing came into the picture, a new concept of testing on cloud has emerged, though not many companies have jumped into it.
Testing on cloud carried quite a number of benefits in terms of cost and resources. It is something like "service on demand" or "testing on demand". The cost of hardware, software, tools, tester etc. is charged on usage basis.
Some of the key benefits that can be drawn from this are:
1. Tool License Costs: You don't need to invest in tool license. You have varied option of selection of choosing tool of your choice depending on product to be tested. The service provider is supposed to ensure that latest version of the tool is provided. So instead of paying a hefty amount for buying a tool, keeping track of updating it with latest patches and fixes, getting bothered about the new release and then depending on it for all your product range; you just need to pay-as-you-use basis.
2. Infrastructure Costs: To perform testing, to load tool and to provide a substantial hardware/ infrastructure platform in-house; you can go straightaway for the cloud service provider.
3. Flexibility and Wide Range: You have the flexibility of using only when you really require. And you have an option of choosing the right tool for right product.
4. No Setup and Procurement Time Wastage: You can bypass to invest your time in procurement and setup process. straightaway select the cloud vendor, and get the setup already up and running to start testing instantly.
5. Expertise: You don't need to hire tool experts.