Aug 7 2015 11:11PM GMT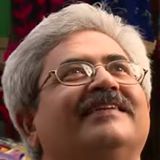 Profile: Jaideep Khanduja
Tags:
Finding sponsors and investors for a startup is not difficult. Starting, setting and running the business also is not difficult provided you are an entrepreneur and have an instinct of choosing right candidates for your requirements. What matters most is to stay alive and sustain your business. Because if you are not able to sustain, you will not be able to survive for long. And if you don't survive for long, you will slowly become extinct. There are so many such examples where even with a substantial financial boost and cash reserves went bankrupt.
Based on my expertise in helping startups to sustain, grow and have a permanent presence in the market, I was recently approached by an old friend of mine who started a flourishing startup a year back but had started facing some issues lately. I had to get into the routine so as to understand the missing components. Following are the immediate actions suggested that got approvals for the incorporation:
1. Build SOPs:
There was a total chaos. Business was at full bloom, but everything was being taken up as a firefighting situation. Everyone was working but without any standard guidelines or procedures. The first thing I did was to get each function standardized.
2. Roles and Responsibilities:
There was no accountability. Accidents were happening as and when there was any scope. And scope was ample for this. There were a lot of postmortems. But resultant was nil. Everything used to get to square one. Clear hierarchy, roles & responsibilities were defined.
3. KRAs:
KRAs were defined for each and every person in a function. Accountability evolved gradually and the performance became objective rather than being subjective and on the gut-feel basis.
4. Workflow:
Flow diagram of each and every activity within a function was drawn. Though it was not final, it evolved gradually engaging a lot of brainstorming and multiple sessions.
5. Integration:
Now was the time to bring in technology and mobility to build a workflow in the system. Tabs were procured for field staff. Attendance was moved from manual to NFC-based. Duplicity removed by populating already existing data in the system. Rules were set to capture data at its origin.
Life is better now. Evolution, enhancements, and improvements never stop here. Everyone in the organization is welcome to suggest for the betterment.