Oct 26 2009 10:00AM GMT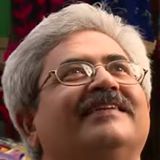 Profile: Jaideep Khanduja
As stated in my previous post, a Business Analyst is a quite powerful role that establishes the base of a project. It is the first visible pillar for a project which involves communication, leadership, writing, technical and functional skills together. A business analyst has to have a great depth of knowledge of the business on one hand, a sharp understanding power, strong writing skills, great communicator, and a good influencer. Let us see what are the 'must-have' skills without which a business analyst can not survive? And why are those skills so important to be a business analyst? Without any relevance to the order in which they are mentioned (as all are equally important) these skills are:
5. Business Knowledge: A good amount of experience/ exposure/ knowledge of customer business are very important for a business analyst
4. Listen and Understand: A business analyst has to be a good listener and with a sharp understanding power without which all the discussions with customer will be fruitless.
3. Technical Knowledge: There will be quite a few technical discussions at customer site. The BA has to be quite conversant with the technologies and methodologies present at his organization.
2. Communication: A business analyst has to be a strong communicator. During the customer meetings, if he does not communicate well about his organization's capabilities to build up the trust and confidence, probably customer may not gel well with his ideas.
1. Writing skills: Very important skill required for documentation and for conveying the right messages across the board.